Creative Grids USA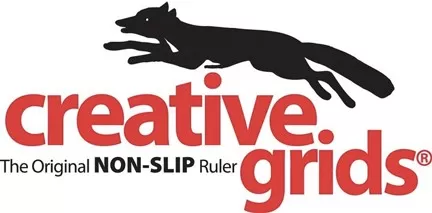 Creative Grids USA
Made in the USA, Creative Grids® Products are the preferred choice of quilters worldwide. Our rulers and templates are sold in independent quilt shops and online retailers worldwide.
We produce the most diverse line of rulers and templates in the world. Our products are designed by many of the top names in the quilting industry to make your next project easier. When they see a need for a new tool, we create it!
Our exclusive grip embedded on the back of each ruler, slides easily over the fabric until pressure is applied. Then it holds the fabric in place while cutting, eliminating slipping and miss-cuts!
Whether log cabins, hexies or wonky squares are on your bucket list, we've got the perfect tool for you! Many of our specialty rulers are designed to trim blocks to size after sewing so accuracy is guaranteed every time.
Prefer to work with the pre-cuts on the market? Sub-cut them in seconds with our line of strip rulers. Or cut your own with our Fat Quarter Cutter or Stripology ruler.