Sisters Common Thread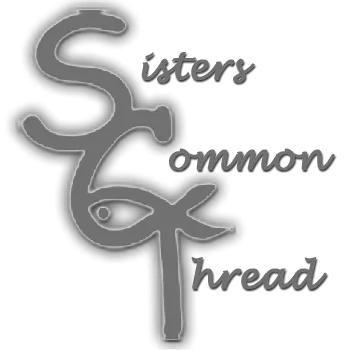 Sisters Common Thread
We are sisters with a passion for quilting - quilting in many forms. We are pattern designers truly enjoying our penchant for creating something a little different, not quite run-of-the-mill, a tad bit out of the ordinary - UNIQUE.
Our pattern business has really taken off. We are traveling roads we would never have dreamed of venturing.
We have been blessed in ways we would not have thought possible and every day are thankful for the opportunity to be a small part of the GREATEST industry in the world: quilting, fabric, designing, learning and sharing.