Taylor Seville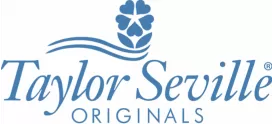 Taylor Seville is the result of more than
two decades of experience, product development,
and research in the craft industry.
Our mission is to develop creative and highly useful tools,

accessories and supplies for the needle crafter.
Our name is inspired by the famous Savile Row, a street in Mayfair, central London, known for its traditional "bespoke tailoring" for men.
The term "bespoke" is understood to have originated in Savile Row when cloth for a suit was said to "be spoken for" by individual customers.



Savile Row has been termed the "golden mile of tailoring", where customers have included Prince Charles, Jude Law, Winston Churchill, Muhammad Ali Jinnah, Lawrence Olivier, Duke Ellington, Lord Nelson and Napoleon III.