Mary Ellen Products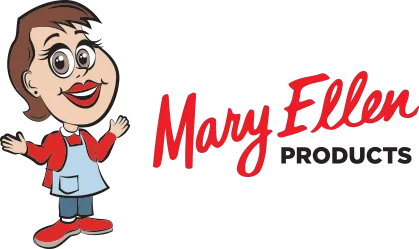 Mary Ellen Products:
Who is Mary Ellen Pinkham?
Mary Ellen is known as a practical problem solver with an entertaining and innovative approach to dealing with everyday tasks. Mary Ellen has generated huge sales not only in the publishing industry but also for related cleaning and household care products. Millions of readers of her books and magazines, and her television audience, consider her a credible spokesperson and follow her advice and her recommendations. "TIPical Mary Ellen," was a daily show on HGTV for over 6 seasons.
The Story Behind Mary Ellen…
Mary Ellen grew up in Minneapolis collecting time—and energy-saving hints—where to stow the laundry so it won't mildew until you're ready to iron it (the freezer), how to get gum out of hair (peanut butter), what to do when a bee is pestering you (put it out of commission with a spritz of hair spray). She compiled her hints and published her favorites in a spiral-bound paperback book, The Best of Helpful Hints. It took all the capital she could raise. "When you have a lot of books in the basement and $2 in your checking account," Mary Ellen says, "you learn how to sell books." She certainly did. Eventually she sold more than 500,000 copies of the hint book out of that home office. In l979, she linked up with Warner Books, which published a revised edition. Mary Ellen's Best of Helpful Hints became a gigantic hit: for over a year it was #l on The New York Times list. Three more enormously successful hint books followed, and together they have sold over l3 million copies worldwide.