Dark Be Gone Kits
Choose the size suitable for your machine
This Style is NON TRANSFERABLE your Dark Be Gone Kit Includes :
1 x LED Dark Be Gone Non Transferable Strip
1 x Australian Approved Power Pack
1 x Dimmer / On - Off Switch
3 x Cable Keeps
Full Instructions
Have more than 1 Machine, save money and purchase strips only for your extra machines, the power pack and dimmer is fully transferable from strip to strip
The Australian Owned LED Sewing Machine Lights that give you ability to Sew Black on Black and after Dark with total confidence.
Pure White Vertical Light 5000 to 6700 on the Kelvin Colour Temperature Card
Can be easily moved from Sewing Machine to Sewing Machine
50,000 Hour Globe Life
Australian Approved Power
Dimmer Switch Now Included
Wafer thin 3 mm thickness
Latest LED technology 5630 Chip by Epistar
LED Protection Silicon Glue (Latest Technology)
7 Sizes available to suit all Sewing Machines
Extra sizes made to order if required
3 Year FULL guarantee on all Components Including the Dark Be Gone LED Sewing Machine Lights strip
The Colour Chart below actually depicts the colours emitted from LED Chips, Pure White Or Daylight is emitted when your colour temperature is between 5000 and 6700 K, any other temperature range will give off a colour making it much harder to differentiate between fabrics, especially when working with white on white or black on black.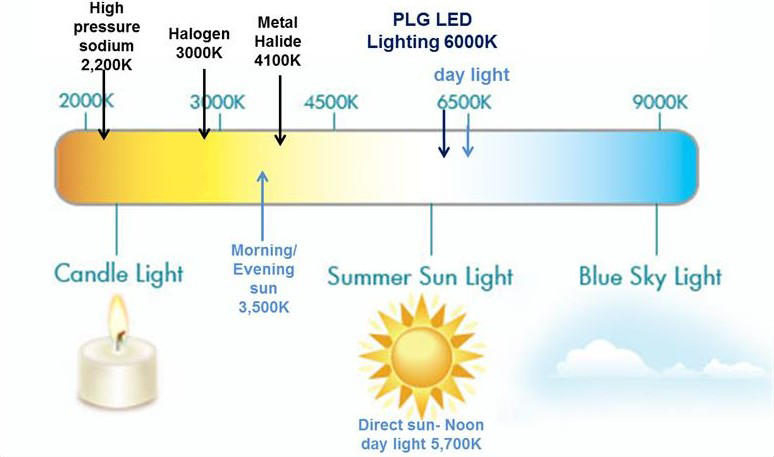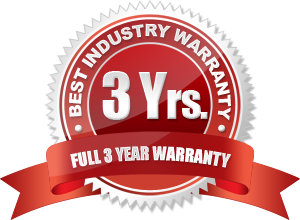 3 Year Written Warranty with all Dark Be Gone LED Sewing Machine Light Products purchased from Sewing Buddies Australia
This is the LED Sewing Machine Light gives amazing light
NO BATTERIES NEEDED ENERGY EFFICIENT LED Sewing Machine Lights Less than 1.3 watts of power compared to a 100 watt light bulb. That's 98% power savings. 50,000 hours of life on the light. (If you used your machine, 8 hours per day 365 days a year, your light would operate for 17.5 years on average) *It is recommended that you do not run LED Light Strips for more than 16 hours per day LIGHT UP YOUR WORK AREA Dark Be Gone LED Sewing Machine Lights brand have been made with quilters and sewers in mind. Dark Be Gone LED Sewing Machine Lights are the best quality LED light available. You get true white / Daylight throat wrapped LED light, Illuminating your entire work area and needle. Perfect for: Quilters and Sewers, whether you are a professional or love your Hobby, These exceptional LED Sewing Machine Lights means you can Sew after Dark and Black on Black with confidence
Sew Brighter, Sew Easier with the
Dark Be Gone Kit
What to Look For In A LED Sewing Machine Light
There are many LED Sewing Machine Lights on the market at the moment, but which one is the best for you?
We are listing here the things to look for that make them right for you and the sewing you are doing
Quick What to Look For Guide -
Brightness :
Always get a LED Lighting Strip between 5000K and 6700K this gives a pure white light
Actual LED Strip :
SMD 2835 at the high quality of 120 LED's per meter, OR the SMD 5630 (60 Led's per meter) which will give you approximately the same "extra bright light"
How do you want to mount your LED Sewing Machine Light?
Either Across the throat only OR Across the throat and down the side BUT it depends on the type of sewing you are doing
To Use a Dimmer or the Normal On/Off Switch ?
Either it is a personal choice
Below is the information relating to why we came to our conclusions above:
Brightness
All LED Sewing Machine Lights are bright, it is the nature of LED Strip Lighting, but not all are equal, especially when you are sewing. It is worth noting that when "Colour Temperature" is quoted, it is not referencing how hot the LED Strip gets, it if referencing the colour that is emitted from the LED Strip.
The Kelvin temperature scale ranges from 2700K to 6500K. Within that range are a variety of colour temperatures labelled:
Warm White Light ranges from 2700K to 3500K. This produces a calming and relaxing light that is great for bedrooms, living rooms, and dining rooms or restaurants. (Emits a yellow light)
Natural White Light is in the 3500K to 4500K range. Cool and clean, this LED colour most closely mimics sunlight, which makes it good for use in almost any location. Basements, garages and other dark places that don't have a lot of natural light are a good place for cool white LED lights. (Emits a softer yellow light)
Daylight White Light ranges from 5000K-6000K. This is a crisp and clear white light that is great for garages, security lights, offices, or retail locations. (Emits a a colour neutral white light)
Cool White Light is between 6000K and 7000K. These are good in commercial and industrial applications or any situation in which you want to foster alertness. (Emits a blue light)
What you are looking for in a LED Sewing Machine Light is "Daylight White Light" or a temperature from 5000K to 6000K, this does not emit any colour change from the LED Itself, so apart from being bright, it will allow you to see the exact colour of the fabric or thread you are working with.
Below are graphs of the actual Kelvin Temperature Light
Conclusion: Both of these graphs depict the actual colour emitted from globes at certain temperatures. This graph is the same for both LED Lights and Incandescence Light Bulbs. If you need Excellent light in a work area, always look for a "Daylight Globe" colour temperature of between 5000 and 6700K.
Unfortunately probably the hardest to find, "Daylight" bulbs or strips tend to be more expensive, and not used in the manufacturing of lighting products as readily as either a "warm" which adds a softness and ambience to a room, or a "cold" which is stark and quite harsh, but ideal for outdoor spotlights or factories etc.
If you are looking at a LED Sewing Machine Lighting strip and they do not quote the actual "Colour Temperature" give them a call and ask.
Actual LED Strip
The range of LED Strip lighting is endless, and again there are "Cheap", "Medium" and "High Quality" the most common used in LED Strip lighting are the following:
SMD 2835 (60 LED's per meter) "Cheap" Each LED is 2.8mm x 3.5mm, they are spaced further apart because they are smaller
SMD 2835 (12o LED's per meter) "High" Although the LED's are the same size as above, they are close together giving a much brighter light
SMD 5050 (60 LED's per meter) "Medium" Each LED is 5.0mm x 5.0mm are closer together because of the larger size so automatically emit a brigher light
SMD 5630 (60 LED's per meter) "High" Each LED is 5.6mm x 3.0mm, that are extremely close together giving off an unbroken light. Although these actually run the "hottest" of these 3, so when you are using your machine for a long period of time they can become quite warm.
The Video's inserted below actually compare these 3 lighting strips, and give an excellent example of the difference
The first one is using "Daylight White" Chips (globe) (Please note this is depicting SMD 2835 at the cheaper 60 LED's per Meter)
The second one is using "Warm White" Chips (globe) (Please note this is depicting SMD 2835 at the cheaper 60 LED's per Meter)
A Huge Thank you to www.enrgrup.com for this comparison
Conclusion: SMD 2835 at the high quality of 120 LED's per meter, OR the SMD 5630 which will give you approximately the same extra bright light.
Photo of the SMD 2835 (60 led's per meter) VS SMD 2835 (120 led's per meter) VS SMD 5630 (60 led's per meter) below
It also must be noted that the quality of the "chip" (globe) also makes a huge difference. High quality Chips will give a far better light than a low quality Chip. Like everything there is the poor to the excellent quality, this is reflected in the amount of warranty that is given with the lights.
They have a lifespan of approximately 5000 hours to a lifespan of 50,000 hours.
5,000 hours = approx 625 hours or 1.75 years running at 8 hours per day
50,000 hours = approx 6250 hours or 17.5 years running at 8 hours per day
This difference will also be reflected in the guarantee given and the price you pay for your lighting strip
Most lighting kit manufacturers will give between a 2 year and 5 year warranty on the lighting kit, but this also covers the transformer and switch or dimmer components also.
Should I go to my nearest Hardware Store and build my own?
As tempting as it is, the answer is no you shouldn't unless you actually have the knowledge and are able to build a LED lighting strip safely. Please see our reasoning below
Remember, it must be soldered to a 12V lead
You are playing with electricity, never to be taken lightly even if we are talking a 12V system
You must purchase a 12V transformer that meets Australian Standards
You must purchase either a 12 V Dimmer switch or on/off switch
Almost impossible to purchase a small strip of 5000 to 6700 K lighting strip (Most are the in the warm temperature range)
You need to make sure you are purchasing the 50,000 hour LED Chip not the 5,000 or you will be replacing it regularly
By the time you purchase all of the above you are going to be looking at a minimum of $50 - $60 and still have the hassle of making it yourself
How do you want to mount your LED Sewing Machine Light?
Some are mounted across the top of your sewing machine throat only, and some are mounted across the throat and down the left hand side.
Everyone has to admit the ones mounted across and down look extremely impressive, even with the cheaper LED Chips ....BUT.......BEWARE.... If you are quilting or have large amounts of fabric actually in the throat of your machine, there is always the danger of catching the lighting strip and pulling it off the machine.
You can also run into the problem of having the light from the side of the machine reflecting into your eyes or off your glasses, which can make it extremely hard to sew. Make sure it is right for you before purchasing.
For safety reasons if you are mounting across the top and down the throat, you cannot have a light that is attached with velcro, it must be a permanent fixture.
If you are doing a lot of quilting or large "material volume" sewing, it is recommended for safety that you use the throat mount, if you choose to use the throat and side mount, make sure you check that the lighting strip is still secure, regularly.
Before permanently mounting your LED Sewing Machine Light, make sure you are mounting it in the right position for you. Most people will automatically place the LED Strip in the center, but it is not always right for us as individuals. We all sit differently, and have a different height ratio to the sewing machine, some-one who is shorter will be looking more into the throat of the machine than someone who is taller. If we glasses or not will also have a bearing on where the best place to mount the light for us is.
Take a little bit of blue tac, and place it on the back of the lighting strip before removing the protective paper and just moving the light until you find the correct position for you.
***Special Note: For safety NEVER leave your Led Lighting Strip attached with Blue Tac or similar, if the lighting strip does become detached and you could sew over it. Once you have found where you need the light, follow the instructions for attaching permanently.
Should I use a Dimmer Switch or a Normal On/Off Switch ?
This is purely personal choice, although most people simply set the light to full and never adjust. However dimming can have its benefits, especially when using through the day. Our eyes can become accustomed to actual light, if you are one of those people, then a dimmer switch is perfect, simply lower the brightness through the day when natural light is available and brighten at night when most needed.
Some of the older dimmer switches can be extremely bulky especially if you are attaching them to the machine, but the new dimmer switches are light weight, flat and extremely easy to use.
It must also be noted, that some LED Chips cannot be dimmed. If the dimmer switch is not supplied, or an optional extra, make sure it can be dimmed before purchasing a 3rd party dimmer. The seller of the LED Sewing Machine Lighting Kit, will be able to give you that information.