Circle and Seam Wizard
The Circle and Seam Wizard takes the guess work out of sewing that elusive perfect circle.
Plus gives a seam guide of any width up to the length of the throat of your particular brand
and model of sewing machine. And it is seam guide from the edge of your Sewing Extension
Table, not just from the Sewing Machine Plate. It gives you a perfect guide all the way to
your needle.
Scroll down for demonstration video.
Benefits of the Circle and Seam Wizard
Overall Benefits :
Although our Circle and Seam Wizard is made to work perfectly with the Sew

AdjusTable ® of any size, it also works perfectly with any brand of sewing extension table that is close to ¼" thick
Whether using either it as a Circle Sewer or Seam Guide, it eliminates having to hunch over your machine to guide the fabric. As a result it is much easier on your back and posture, especially when using your sewing machine for long periods of time

It is easily transportable, so you can take it with you when attending classes or

retreats

It looks great, works great and is bound to be a talking point when your friends spot

you using it.

Because it can be used on any Sewing Extension table it is the perfect accessory for

any sewer who uses a sewing extension table with their portable sewing machine.
Circle Benefits:
Perfect Circles from 1 inch ?? up to 3 foot in diameter depending on the length of

your Sewing Extension Table

They can be done in straight stitch or any decorative stitch your sewing machine has

built in

The Circle and Seam Wizard when used as a circle sewer needs no forced direction

or guiding from the sewer. It will automatically feed your fabric in a perfect circle. A little smoothing may be required for extra large circles that are longer than the throat of your sewing machine.

Our Circle Template takes the guess work out of finding the exact sized circle you

need up to 8 inches and our Instructions include finding your centre for larger sized circles (Which is super simple)

Can be used with the Sew AdjusTable in conjunction with your overlocker, so your

perfect circle can be cut and edged at the same time. (Perfect for roll hemming your circles)

You can make individual circles and trimmed back

You can sew decorative circles directly onto your work ideal for cushions, or when

quilting

You can applique your pre-made circles onto your project
Seam Guide Benefits:
Gives the perfect seam at the length you require each and every time, you have a

guide to rest the outer edge of your fabric along, no more trying to guide with just your fingers near the actual needle

You can lay your seam against the guide from the beginning of the front of your

sewing extension table to the needle

Eliminates having to hunch over your machine to make sure you are measuring your

seam perfectly with just the sewing plate measurements as your reference.

No having to place tape across the bed of your sewing machine, when your required

seam allowance goes beyond the sewing machine plate measurements. (No more trying to clean of sticky residue when your oversized seam allowances are finished)
When we were naming our Circle and Seam Wizard, we couldn't decide if it should Read
Circle and Seam Wizard or Seam and Circle Wizard, because it does both exceedingly well,
the only thing were certain of was that the name Wizard was a perfect fit.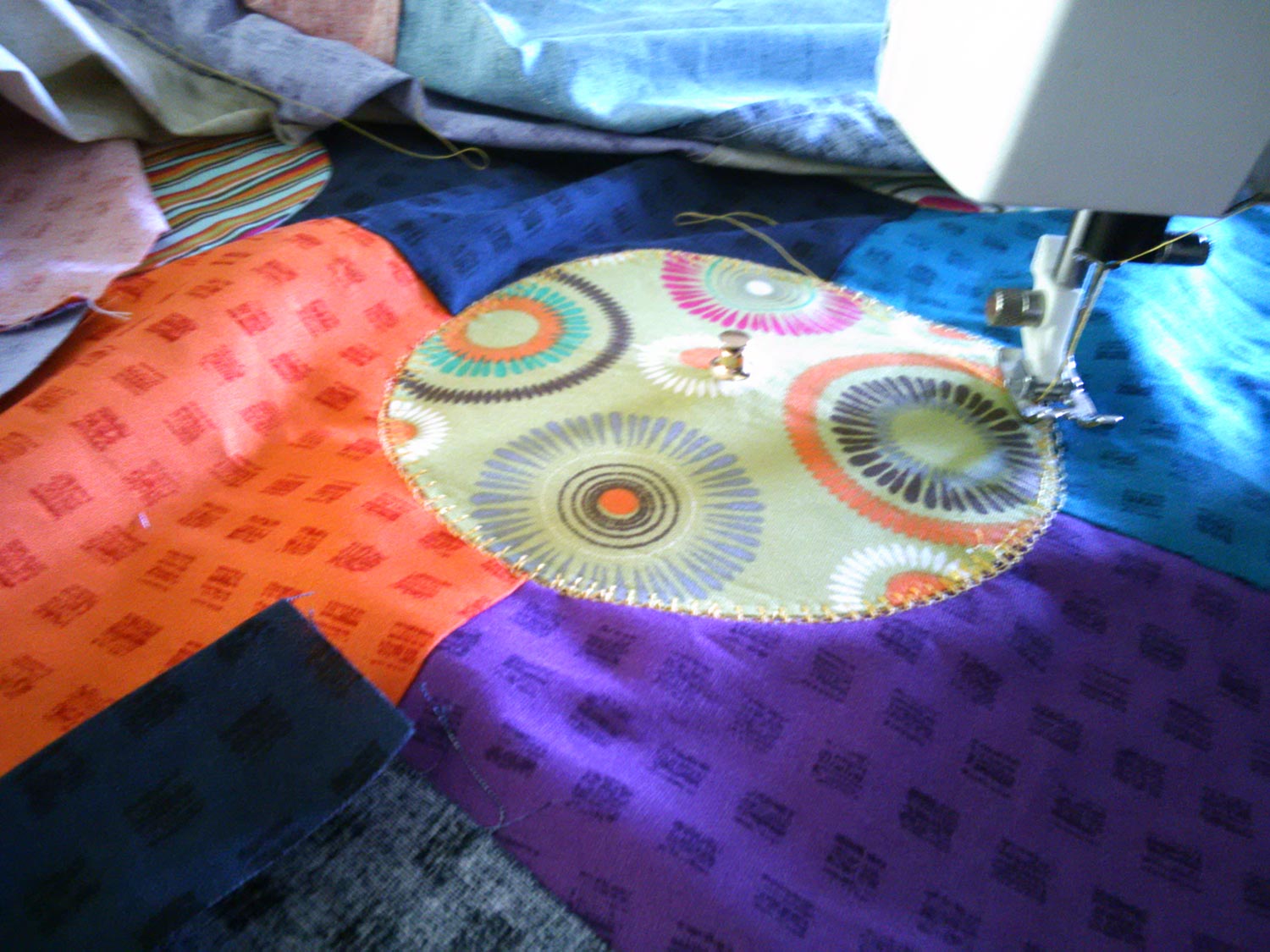 Sew perfect circles every time. Experiment with the decorative stitches on your machine to make fun projects and special gifts.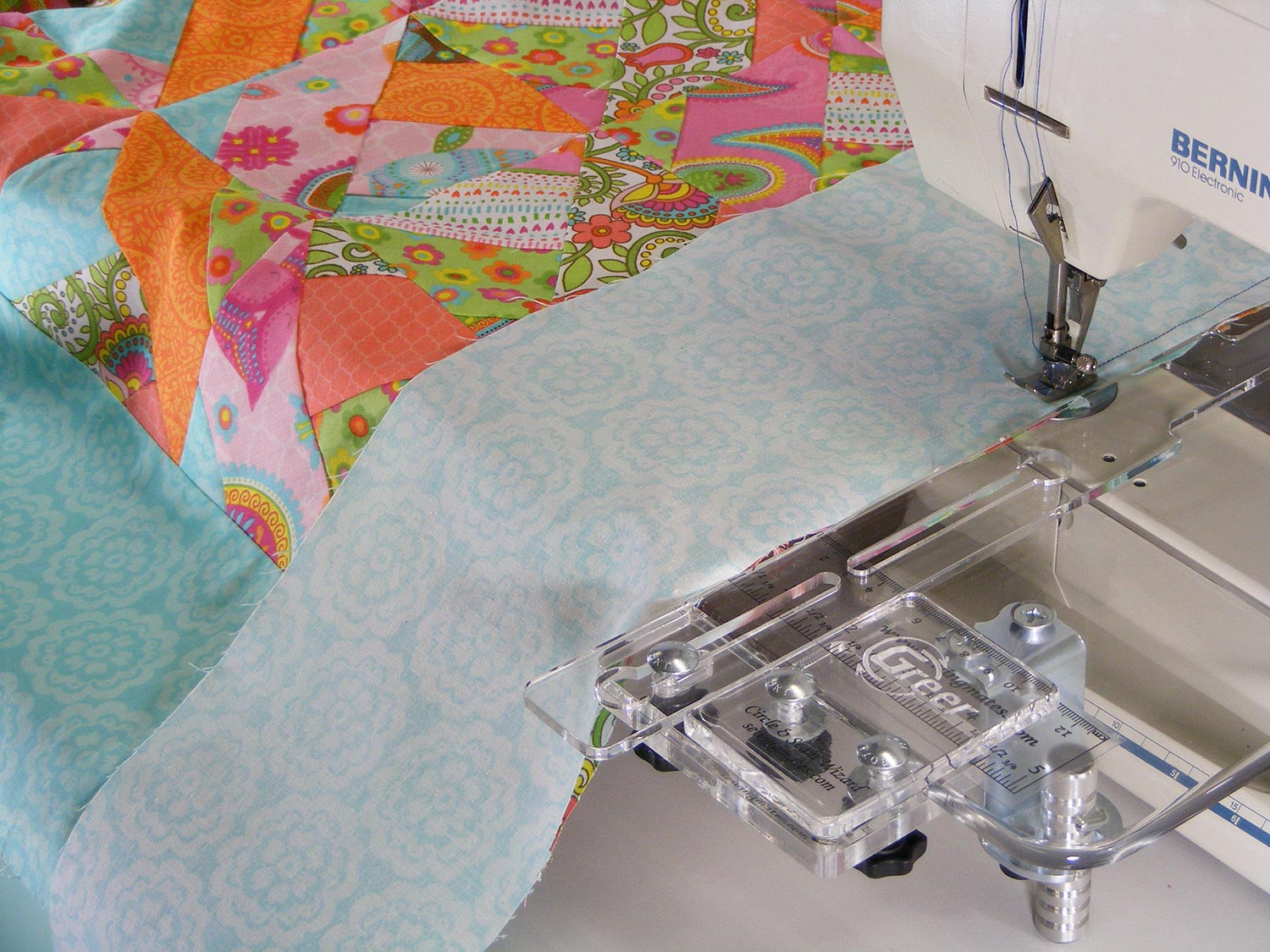 Sew borders and bindings onto your quilt with the help of the Wizard seam guide.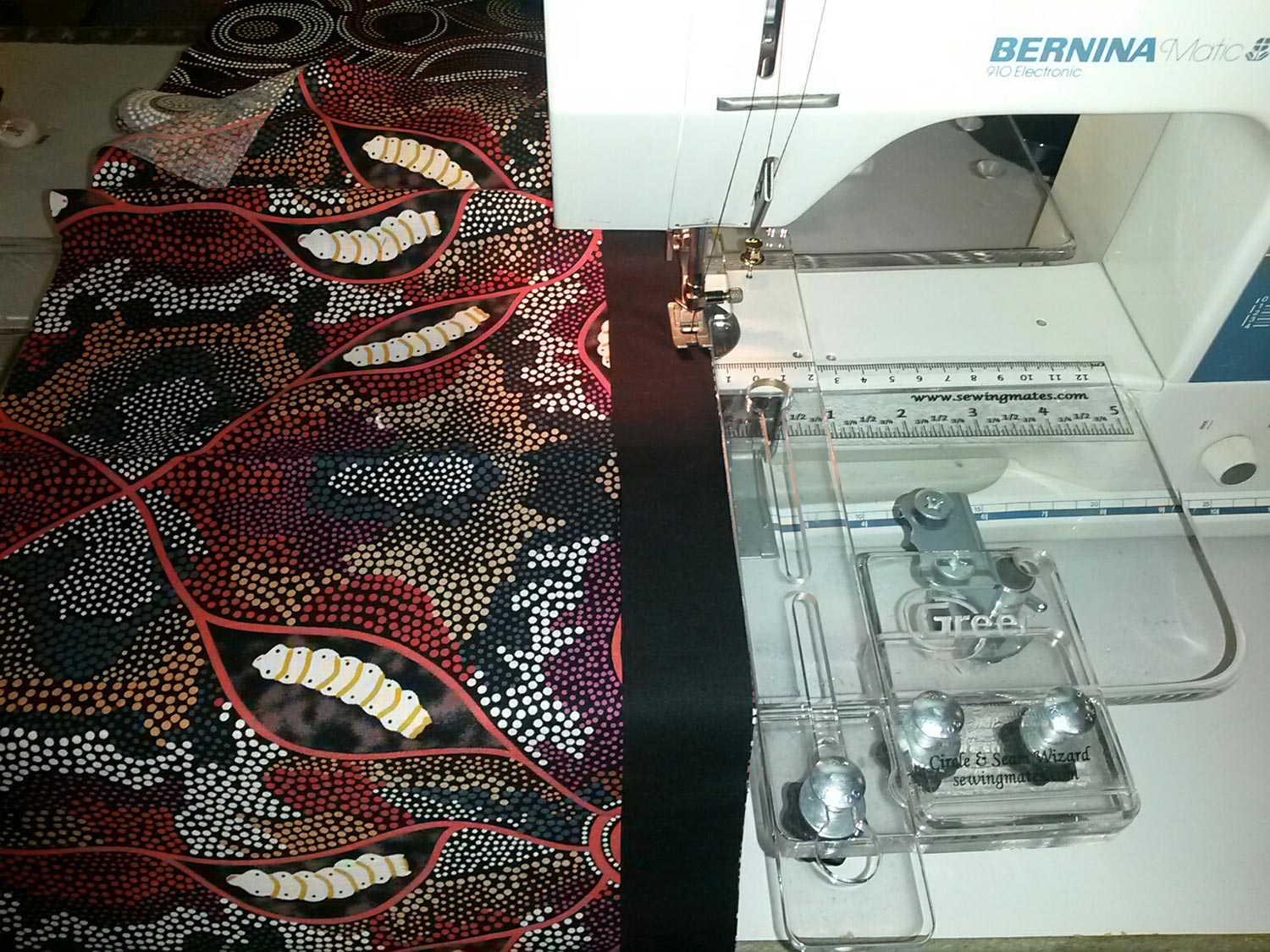 Adjust the seam guide to any width seam allowance to give you professional results.
Barb from Sewing Mates in the U.S.A. has made this wonderful Video demonstrating how versatile the Circle and Seam Wizard Really Is