Tamworth via Coonabarabran
Tamworth Craft Alive Show
This year as I travel around Australia attending the various Shows when I get back home I will highlight one particular town or region, and try to tell you all about it.
My first town is Coonabarabran in New South Wales, strange name, but amazing town.  Every time I travel to either Tamworth or Brisbane, Coonabarabran is my first night on the road from Melbourne, is is approximately 995 kms from my home in Vermont, Victoria, but the view by night is absolutely amazing.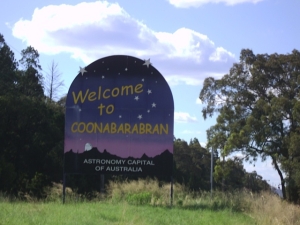 As the sign says, Astronomy Capital of Australia, and it is
The motel I stay at is set a little bit back from the road, away from the actual town lights, and this is what Coonabarabran looks like after dark
Coonabarabran is set in the Warrumbungle National Park, which is also amazing during the daylight hours, but it is also home to the Sliding Spring Observatory
This is a photo of the various Telescopes located at Sliding Spring Observatory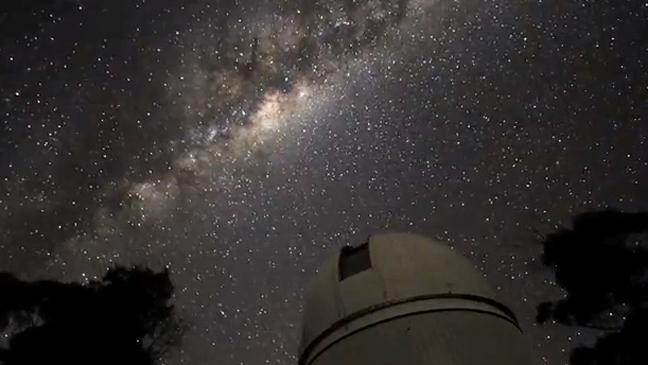 Stars above the Sliding Spring Observatory
Another unique feature of Coonabarabran, or more accurately on your way into Coonabarabran is the  "Worlds Largest Solar System Drive"
On all the roads leading to the Sliding Springs Observatory have scale models of our Solar System, to see them all you have drive from all different directions an cover Kilometers of roadway and our amazing country.
You can visit the Webpage of the "Worlds Largest Virtual Solar System" Here.  I have not seen all of the Solar System, because I am always heading into Brisbane and working, so my view is from Dubbo to Coonabarabran, and when I am coming home is it is from Moree to Coonabarabran.  This is one trip I am going to do when not working, would love to spend a week or so in this region, and spend time at the actual observatory at night.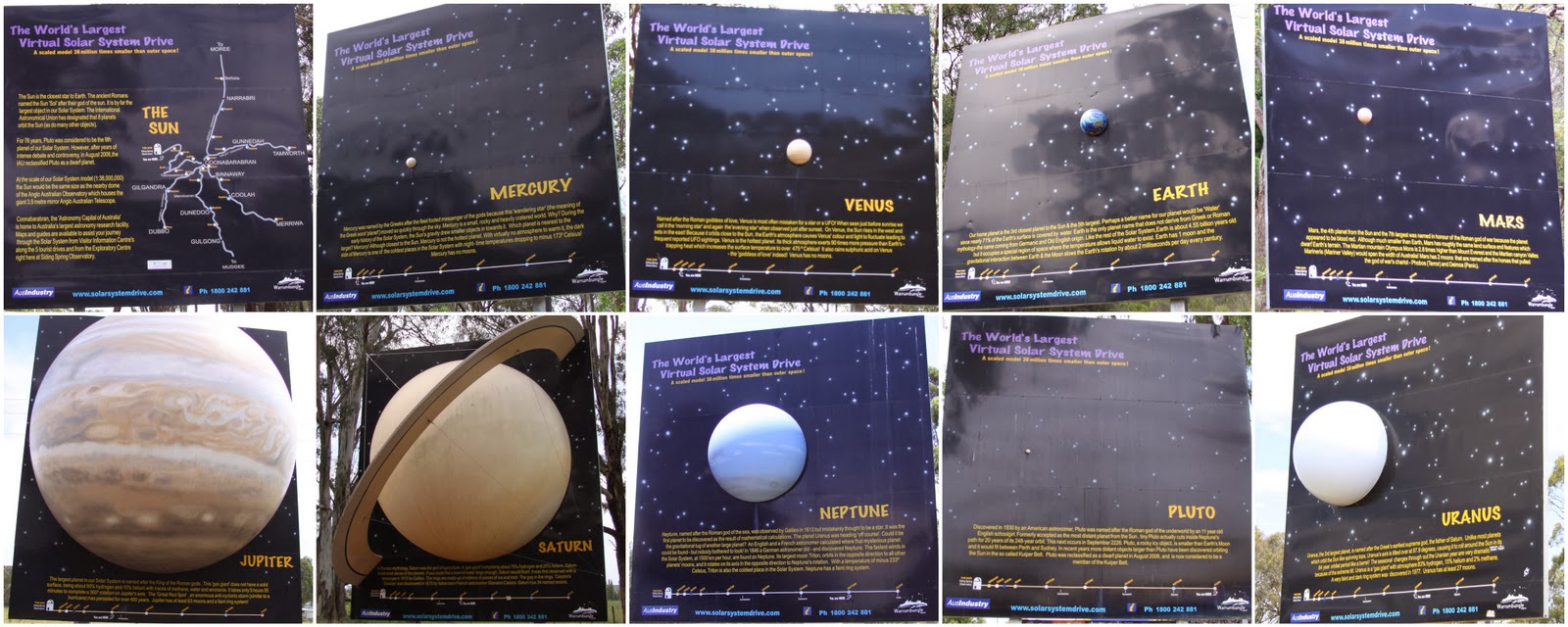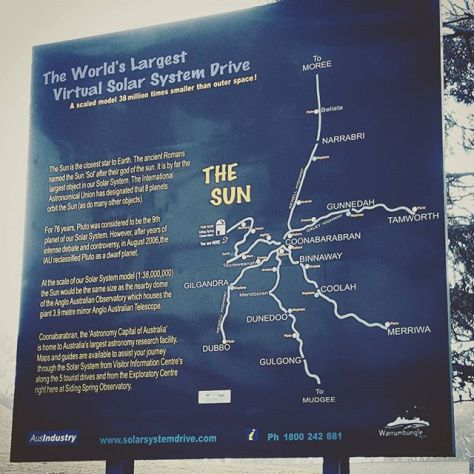 Warrumbungle National Park near Coonabarabran in NSW is a great place for camping, walking, birdwatching and stargazing.
Whether you're into camping, walking, birdwatching, or even astronomy, Warrumbungle National Park, near Coonabarabran in NSW, is a great place for a weekend getaway or longer holiday.
Most recently, the 2013 wildfires marked yet another chapter in this great park's history. Although there are fewer facilities for you to enjoy now as a result of these fires, the NPWS is working hard to rebuild its facilities for generations to come. And, as the walking tracks, campgrounds and other visitor sites are rebuilt on the ground, you'll find out about them here, so be sure to check back regularly.
What hasn't changed since the fires? The Breadknife, easily the most recognisable feature within the park, still towers 90m above the valley floor, and is a symbol of the park's enduring importance and resilience.
You may visit the website for the Warrumbungle National Park website here.
On the downside, I have come across more Woolly Jumpers (kangaroos) on the road from Coonabarabran to Narrabri than any other road I travel around Australia, and it is useless leaving until well the sun is well up, because you will probably collect one.  Actually one of the Motels in Coonabarabran has a sign outside saying "last room for the next 100 kms and 1000 roos", and it is actually pretty correct.
(Kangaroos are active through the night, they mostly sleep through the day, but are more active at dusk and dawn, dusk when they are heading to where they are going to graze, and dawn when they are coming back to sleep).
This is one amazing aspect of Australia that is not often talked about or mentioned when talking about our beautiful country and what are our amazing features, and I am not sure why, because it is truly amazing and beautiful.
I am going to leave you in this blog with a photo taken by Kwon O Chul an Astro Photographer  (Please visit his site it is amazing)
There are many beautiful places between Melbourne and Brisbane, and I will try to bring as many as I can to you over my travel with Sewing Buddies Australia.