Essential Quilting Equipment: This outlines the basic equipment required, many of us have far more, our equipment can be a little like the "Quilters Stash" varied and wide. And as your hobby grows, so will your equipment, But you do not need everything immediately, believe me that will happen over time. When you do start gathering your equipment an ideal storage container is actually a tackle fishing box, they are cheaper than a sewing box and hold far more.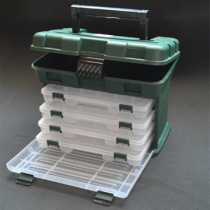 Good Quality Scissors with a sharp tip for notching capabilities
Spare bobbins – we use a lot of thread, and spare empty bobbins (or pre-wound with the correct colour are even better 🙂 )are always handy, nothing worse than running out of thread and having to rewind before continuing.
Tape Measure  If you are quilting make sure it has inches on one side
Rotary Cutting Wheel/s Opinion will differ on this one, I like to have at least 2. A smaller one no larger than 28mm for fine small cutting and a 45mm for larger pieces. The smaller the wheel that easier it is to manage especially on small intricate cutting.
Self-Healing Cutting Mat: Self-healing mats are great, good ones last a very time, and allows for accurate flat cutting. They are also good for laying out your fabric if you are cutting with scissors.
There are so many sizes available and all of them have their purpose, but if I had to suggest just one, it would have to be one of the larger ones. (Make sure you have enough room on your work surface for it to fit). (A larger one can be used for cutting small pieces, a small one cannot be used for longer pieces)
Store your cutting mat flat and away from the sun. Once a mat warps, it almost becomes almost useless, especially for accurate piece cutting, the measurements are no longer accurate, and you get bulges in the mat itself.
If you do get bulges in your mat a little trick is to lay it on a flat surface in the sun, and sometimes it will flatten. But if this does work for you, never rely on the actual measurements on the mat again, and the straight lines may not actually be straight. But you will still be able to use the mat for rotary cutting if using patterns or templates.
Thread that blends with your fabric:This one is going to get me into trouble with the purists, I do not suggest 100% cotton, it can be very hard to work with, it can fray and often you get fibre build up, making it really hard to keep your sewing perfectly flat.
Also over the past few years in my personal opinion many of the 100% cotton threads have deteriorated in quality.  Many people have had threads break on them after very little washing. I personally find, the 100% cotton, not as easy to use nor as robust as some of the more modern threads, and in many cases 100% cotton thread is very expensive. Although in reality no good quality thread is cheap.
I do however suggest a good quality thread. Many of the synthetic or mixed synthetic threads are great. They are easy to use, no fray and easier to colour match for multi coloured fabrics.
Cheap thread, can be a disastrous choice, there is a huge amount of work that goes into patchwork and quilting, all held together by strands of thread, the last thing any-one needs is for the finished quilt not to last because of the quality of the thread used.
Thread Snips: These great little items are brilliant for quick snipping while using the sewing machine or even hand stitching. Instead of having to place thumb and fingers in the pair of scissors and cut, you simply grab the snips and cut your threads. They are spring action cutters. Not to be used for accurate cutting, although sharp and great for threads, they do not have design or accuracy of a pair of scissors. But they do save heaps of time sitting at the sewing machine or beside you when hand stitching.
Sewing Machine Needles: This is a quick guide to the sewing machine needle size for the type of fabric.
This is my own personal choice, but I find it works well. There are many suggestions for specific fabrics and needle types when you do a Google search.
I usually use Schmetz needles, but that is because it is what my local sewing store carries. All sewing machine needle brands have similar needles to the Schmetz range, and are more than acceptable.
Schmetz –
Type – Quilting
Needle Point – Slim, acute and slightly rounded
Sizes – 75/11, 90/14 and assorted
Schmetz colour code – Green
Engineered for use in both piecing and machine quilting. The shaft is thin and tapered to pass
through many layers of fabric smoothly. The design keeps stitches nice and even and helps eliminate
skipped stitches.
** The above descriptions have been taken from the Schmetz Needle site.
Type Microtex sharp
Needle Point – Very Slim, Acute
Sizes – 60/8, 70/10, 80/12, 90/14, 100/19, 110/18, Assorted
Schmetz colour code – Purple
Fabric Use: Micro fibres, polyester, silk, foils, artificial leather, coated materials.
Very thin acute point creates beautiful top-stitching and perfectly straight stitches for quilt piecing, when precision is paramount.
(This is my personal favourite when piecing, although because the point is so fine, the needle needs to be changed more regularly)
** The above descriptions have been taken from the Schmetz Needle site.
Although the 2 specialty needles above will give the best results *In my opinion for piecing and quilting you can also use the universal needle, although it is not recommended for actual quilting (stitching through many layers) and it is not recommended for batiks or high thread count fabrics like batiks.
Points to remember about sewing machine needles. The larger the needle, the larger the hole, choose your needle size according to your fabric. You do not want to hold your quilt up to the light and see daylight through the stitching.
??? Do I need to go to all the trouble of changing needles when I change what I am sewing or quilting?
No you don't have to, you can continue using a single universal sewing machine needle, but your results will not be the same as some-one who actually goes to the trouble of using the specialty needles.
Change your needles regularly, you will feel a slight resistance, or notice that your stitching is not quite as even as it was. It could very well be that your needle has lost its sharpness and needs replacing. Needles move very quickly and every time they enter your fabric they are being slightly abraded. They do wear out.
Needle storing tip Storing needles when changing can be a problem, you don't want to pop them back into the packet with your new needles. A tip I read somewhere, and have used for many years is to have a pin cushion, use a fine permanent marker to divide into sections, write type of needle and size on the sections like quilt – 80/12 or uni 80/12 etc, and place your needles in the pin cushion when not in use. Easy to find, easy to know what needle you need. And you're not mixing used needles with new.
Essential Quilting Equipment Spares to keep on hand
Sewing machine needles
Bobbins
Thread
Rotary Cutter Blades